OUR INSPIRATION
Inspired by the people + the planet. We were born in Huntington Beach, CA in year 2020. Kreizi Beauty was brought to this world by a diverse group with over 20 years of experience in Beauty.

Diana, our founder, envisioned a beauty brand that pushed the envelope; a brand that finally puts our precious planet earth at the forefront.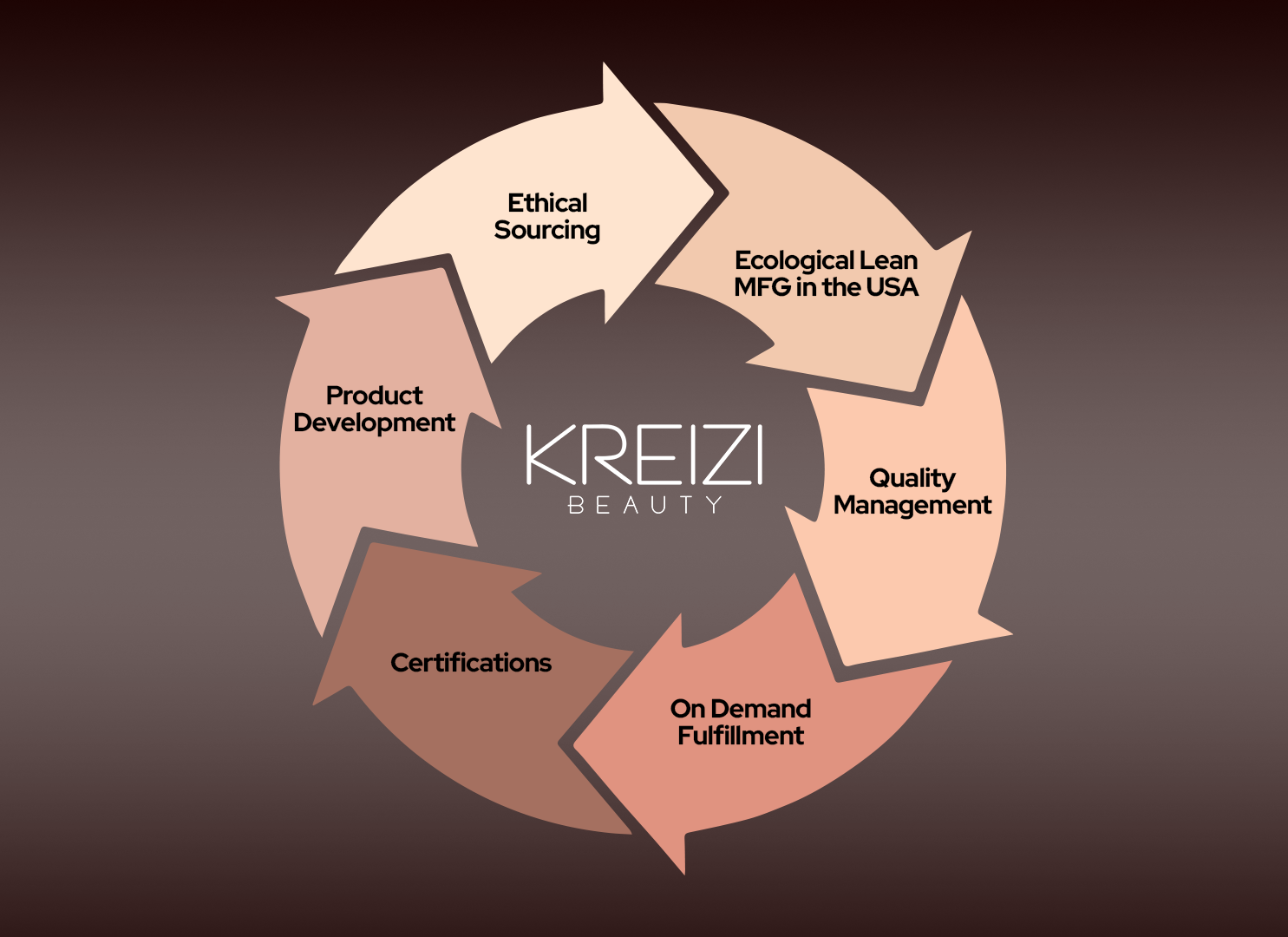 CALL US KREIZI
Kreizi Beauty goes full-circle when we prioritize the people + the planet within our brand. We are transparent about our ethical sourcing, quality, certifications and ecological impacts by manufacturing in accordance to carbon neutral initiatives.

It is important that all of our customers, affiliates, retail partners and collaborators are reassured that our products are not only beautiful in look and performance, but are ethically sourced and manufactured.
OUR CLAIMS
We pride ourselves in being Clean, Cruelty-Free, Vegan, Kosher-Certified, and Halal-Certified. It's not common for beauty brands to have all of these certifications, but that's what makes us Kreizi.

We hold ourselves to a higher standard when we formulate products that are free from animal by-products and cruelty. Even better? It's healthier for the skin and environmentally friendly for our planet.